Official Selection of Feature Films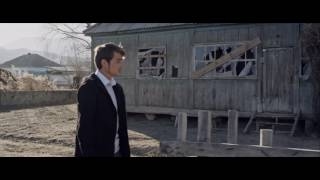 A FATHER'S WILL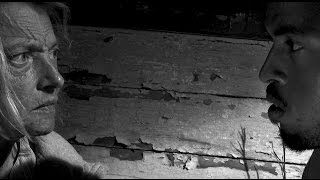 LAMPEDUSA
SMAC
EASTERN BUSINESS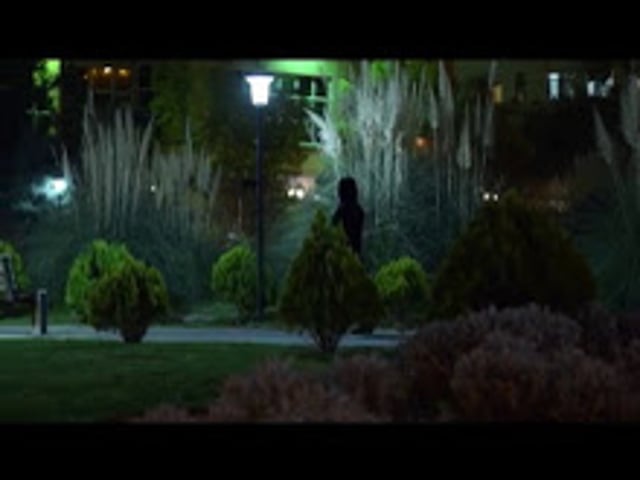 A WIDOW IN BLACK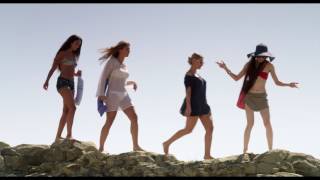 ALL ABOUT PEOPLE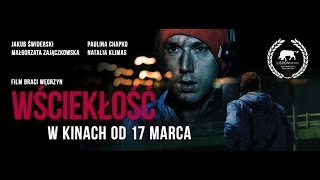 RAGE
A FATHER'S WILL

31.03 (Friday), 17.00

Feature film, Kyrgyzstan, 2016, 112', color
Directors and scriptwriters: Bakyt Mukul, Dastan Zhapar uulu

After living as an immigrant in the USA for 15 years, Azat flies to Kyrgyzstan to his family village. His father, Murat, died in the USA a year ago. It was his dying wish to pay back the money he owed to the villagers. Azat discovers the family home derelict. One day Choro arrives, the younger brother of Murat who was imprisoned because of Azat's father, and the most important question about Murat's will is decided.

LAMPEDUSA

01.04 (Saturday), 17.00

Feature film, Austria, 2015, 130', b&w
Director and scriptwriter: Peter Schreiner

A woman, a man. The island of Lampedusa, where their escape routes intersect. Zakaria, in his late twenties, from Somalia, who has risked his life coming to the island on a small boat when fleeing civil war in his country. Giulia, in her mid-fifties, a tourist from Northern Italy, on the run from deep personal crisis. Both have returned to the island. Giulia, recovered but facing a life-threatening illness, and Zakaria, as a journalist now living in Rome.

SMAC

02.04 (Sunday), 17.00

Feature film, Greece, 2015, 110', color
Director and scriptwriter: Elias Demetriou

A seriously ill woman brings home a homeless man trying to overcome her fear of death, only to discover that it's not her death she fears most.

EASTERN BUSINESS

03.04 (Monday), 17.00

Feature film, Romania, Lithuania, Moldova, 2016, 87', color
Director and scriptwriter: Igor Cobileanski

Eastern Business is a dark comedy full of humor and absurd situations. The film tells the story of an unlikely friendship between two Moldavian men, Marian (Constantin Puscasu), a 45-year-old intellectual choir singer, and Petro (Iona Sapdaru), a 40-year-old sneak thief loser. Confronted with poverty and lack of perspective, the two men start an exhausting journey, trying to make money to reach their dreams. Marian wishes to finally marry his fiancée, Veronica, and Petro dreams about buying a crane and earning money from its rental.

A WIDOW IN BLACK

04.04 (Tuesday) 17.00

Feature film, Iran, 2016, 80', color
Director and scriptwriter: Farzin Kamalinia

Simin is a lonely and mentally unstable woman. Her husband has disappeared recently. Now she has to confront men who have put her under pressure. Her mental problems worsen and she gradually loses her connection to reality, so she decides to do some dangerous things.

ALL ABOUT PEOPLE

05.04 (Wednesday) 17.00

Feature film, Georgia, 2016, 72', color
Director: Giorgi Abashishvili

Nine episodes about the humorous, unexpected and sometimes tragic moments of life.

About the first poem and the last hope,
the first love and the last breath,
the first conversation with the sun
and the last thanks to it.

Based on short stories of Georgian writer Nodar Dumbadze.

RAGE

06.04 (Thursday) 17.00

Feature film, Poland, 2016, 82', color
Director and scriptwriter: Michał Węgrzyn

After a quarrel with his wife, Adam spends time with his mistress at the gym. Later, as he runs 20 kilometers to get home, he takes a phone call, which is his dream come true. The owner of a TV station promotes him to evening news editor. Adam's imagination conjures up a vision of a brilliant career. He doesn't suspect his world will soon collapse… Now he has 90 minutes to patch up his life.